A Few Christmas Decoration Installation Safety Tips, from the Professionals
We definitely are proud of our safety record here at Light Right, but that doesn't mean that installing Christmas Lights is easy business. Christmas lights are often hung on some of the steepest roof-lines and wrapped around some of the largest trees – this can require some pretty technical skill sets to safely manage. Here in the Pacific Northwest it is particularly daunting at times, as the weather rarely works in our favour during the holiday season. Victoria receives on average over 150mm of rain in December alone, it's officially the wettest month. Dark, rainy and slippery conditions make it even more risky to work on ladders and roofs.
The statistics out there are staggering on Christmas Light related injuries during the holiday season. This is typically because there is a lack of training surrounding the materials being installed, and the equipment being used. Very few people use ladders on a regular basis, especially at heights. Even fewer people use rope harnesses routinely, which is something extremely important to reducing risk when working on rooflines and in trees.  When tasked with the annual christmas light install, many people simply wing-it and hope for the best.
However, improper use of equipment leads to increases in injury rates year after year. The Calgary's Foothills Medical Centre, in Alberta, reported treating over 40 severe injuries in 2014 related to christmas light installations. In the United States, nearly 200 people a day in November and December suffer a christmas decoration related injury!
With this in mind, we would love to share with you some safety tips for ensuring you and your family have a successful and safe christmas light installation this year!
Working with a Ladder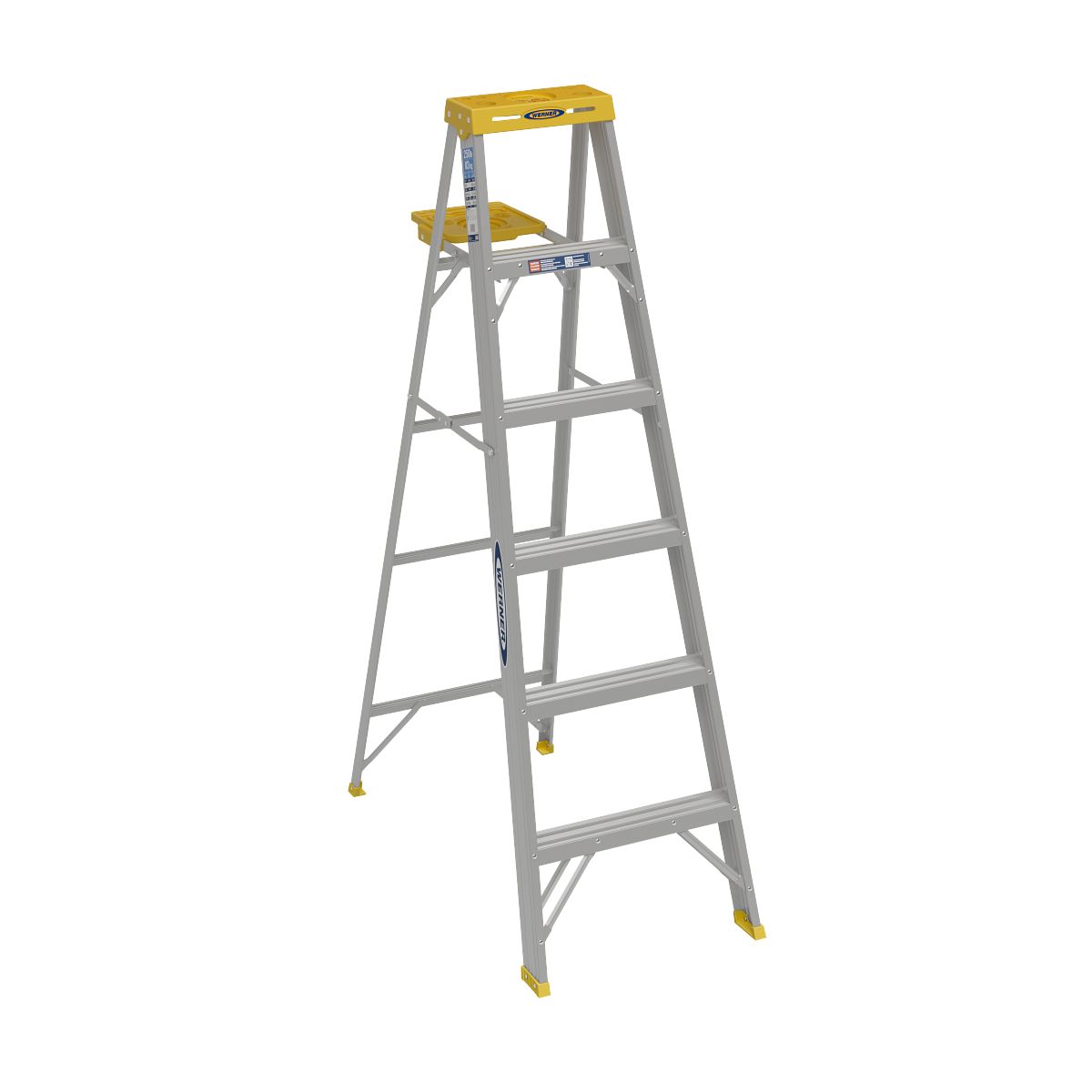 We've all seen enough ladder fail videos on youtube to know that ladders require a certain level of caution prior to use. Ladder falls also account for many of the injuries hospitals see during christmas light season as people assume they can be used without any experience or knowledge. Since many people only use a ladder once, or maybe twice a year, let's do a quick review of the safety basics before you set one up this year:
Always work with a partner who is on the ground, spotting you as you work.

Always maintain three points of contact with your ladder.

Ensure the ladder has a solid footing, which also means that you shouldn't try to extend the height of the ladder by stacking it on boxes or other objects.

Always use the right equipment, which means finding the right ladder for the job! This means the correct height, as well as the right style.

Secure the top of the ladder to make sure it doesn't shift during installation.

Never over-reach when on a ladder! Always climb down and re-position to the new location.
If you have quite a bit of work to do, working at height, we recommend contacting the Vancouver Island Construction Association for their one-day refresher course on working safely at heights.
Working with Lights and Wires
More so than any other aspect of Christmas light installation, working with faulty and broken light strands and bulbs can be extremely dangerous. In this area especially, we recommend taking extreme caution, and hiring an electrician if you suspect issue with your home's electrical.
Check each strand prior to putting it on your house for any breaks, damage, or issues with the bulbs and plugs. If you do find damage, recycle the strand at an appropriate facility and replace with a new strand. Wire, bulb or plug damage can lead to electrical fires, sparks or shortages.

Only use lights approved for use outdoors, and by the CSA. This also means only using extension cords approved for outdoor use.

Do not overload electrical outlets.

Although nobody likes to see unsightly cords and wires, do not try to hide them in places where they can cause a safety hazard, like on walkways, under doormats, or stringing them through windows and doors.

As households are moving away from old style incandescent to LED lighting options, many still have an eclectic mix of light strands. To avoid electrical issues, only plug in matching strands to each other and do not mix between styles.
As one final point, there are certain jobs that do require professional installation. Some houses and buildings require technical rope work to safely work at height on roofs, or installing lights on trees over a certain height. Many times, even the professionals, need to resort to using boom lifts in order to safely install lights at height because the weather or structural conditions do not allow otherwise.
We urge everyone this season to make it a safe one while installing their holiday lights. If you have any questions on safe Christmas light installation techniques, please feel free to contact us and we'll be more then happy to answer them for you.