Local. Trusted. Family Owned.
Landscape Lighting Langford, BC
Outdoor Landscape Lighting
Langford, BC Residents Trust
Finding the right landscape lighting design requires expert knowledge and experience. Having served hundreds of customers for over seven years, we can boldly tell you that Light Right Outdoor Lighting is the landscape lighting company you need to achieve the best design that accentuates your building and surroundings. 
We have on deck some of the best hands in the industry who have the necessary expertise to give you the perfect landscape lighting Langford, BC. Our services are available to all residents and businesses in Langford and surrounding areas. Rest assured, our services are affordable and tailored to your project needs.
Landscape lighting offers numerous benefits, including upgrading the aesthetic appearance of a property and illuminating the surroundings for better security and navigation. Whether a residential or commercial property, you can use beautifully done outdoor lighting to impress your visitors. Hire the services of a professional exterior landscape lighting company like ours to make your property the best-looking one on the block.
Searching for Langford
Landscape Lighting Near Me?
Suppose you have an outdoor relaxation or entertainment spot on your patios or gazebos. In that case, you will need task lighting to help carry out tasks such as bartending, grillings, and much more at night without stumbling or tripping over furniture. Our experts would install outdoor LED lights that offer a great view of your outdoor play area. Our professional landscape lighting installation lets you enjoy game nights with family or friends.
Getting outdoor lighting installation for restaurant patios is also an excellent way to gain more customers. We can help you install lights to generate a cozy and calm ambience with a romantic touch that is perfect for couples. Let us add excitement to your business with our professional outdoor landscape lighting Langford, BC.
Apart from using the best quality LED lights that would last long, our professionals add special water- and dust-resistant covers to prevent your lights from getting damp and dirty.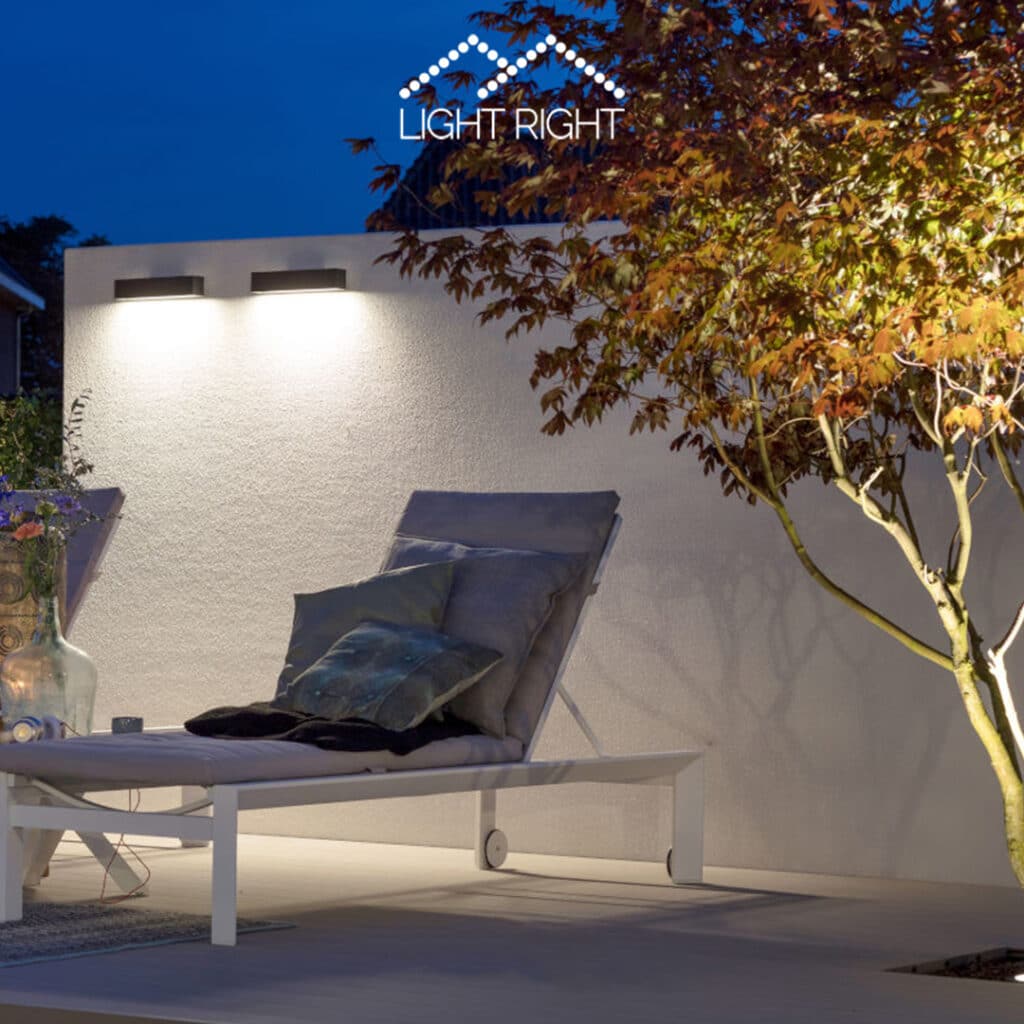 Professional Landscape Lighting Design in Langford, BC
Call Today for Landscape Lighting
Installation in Langford, BC!
In addition, we employ methods and tools that won't tamper with the integrity of your building. Sometimes, we need to use ladders to reach the highest points of your building, such as your roof, and to prevent scratches, stains or paint peels; we ensure these ladders are clean and well-padded. Don't hesitate to choose us for your outdoor lighting installation near me.
Langford is a beautiful location for businesses to thrive, and this city offers numerous job opportunities for young and old professionals. In Langford, you can find numerous activities to unwind after a long week at work. You can visit the City Center Park, which features a roller hockey rink. This spacious kid-friendly park also has walking trails, mini golf, and sports fields.
Don't worry about finding landscape lighting installers near me when you can contact Light Right Outdoor Lighting. We promise to have our installers at your doorsteps in no time. If you need to make inquiries about our services, please get in touch with us. Call us for your Langford landscape lighting near me and get free estimates for your project.