Local. Trusted. Family Owned.
Landscape Lighting Saanich, BC
Outdoor Landscape Lighting
Saanich, BC Residents Trust
The best landscape lighting design makes a property more aesthetically appealing to the observer. Also, beautifully done lighting creates an ambiance to make your guests feel safe and comfortable in your environment. Our services are available to the beautiful people of Saanich and the surrounding areas. Our landscape lighting installation experts ensure that customers are 100% satisfied. Rest assured, our services won't make you break the bank.
At Light Right Outdoor Lighting, we are a dynamic landscape lighting company, and as such, we are available for the installation, repairs, maintenance, and takedown of landscape lighting Saanich, BC. Please feel comfortable calling us for repairs or maintenance, even if we weren't the ones who installed your exterior landscape lighting. We promise to get to your doorsteps immediately.
Our experts use various types of landscape lighting, including LED floodlights, spotlights, and boundary and pathway lighting. Just as the name rightly suggests, floodlights can be used to "flood" areas of your property with light. Though these lights have a wide range of coverage, they don't consume much electricity. We could even install sensors for you, which switch on the lights when there's motion.
Searching for Saanich
Landscape Lighting Near Me?
These floodlights can be placed in your driveways, parking lots, or the front of your home or commercial property. With floodlights, we can illuminate your outdoor playing fields, such as the basketball courts in your backyard. Please don't delay and contact us for your outdoor landscape lighting Saanich, BC.
Famously associated with arts and theater, spotlights cast attention on the main actors. Similarly, these lights emphasize specific landscape and architectural elements on your property. Unlike flood lights, they focus on only one thing at a time.
With boundary lighting, our professionals can mark off the perimeters of your building and consequently offer you and your property more secure. Our pathways lights are essential for your safety and prevent you from tripping over obstacles. Having learned about the benefits different types of lights can offer your home or commercial property, you should get outdoor lighting installation near me immediately.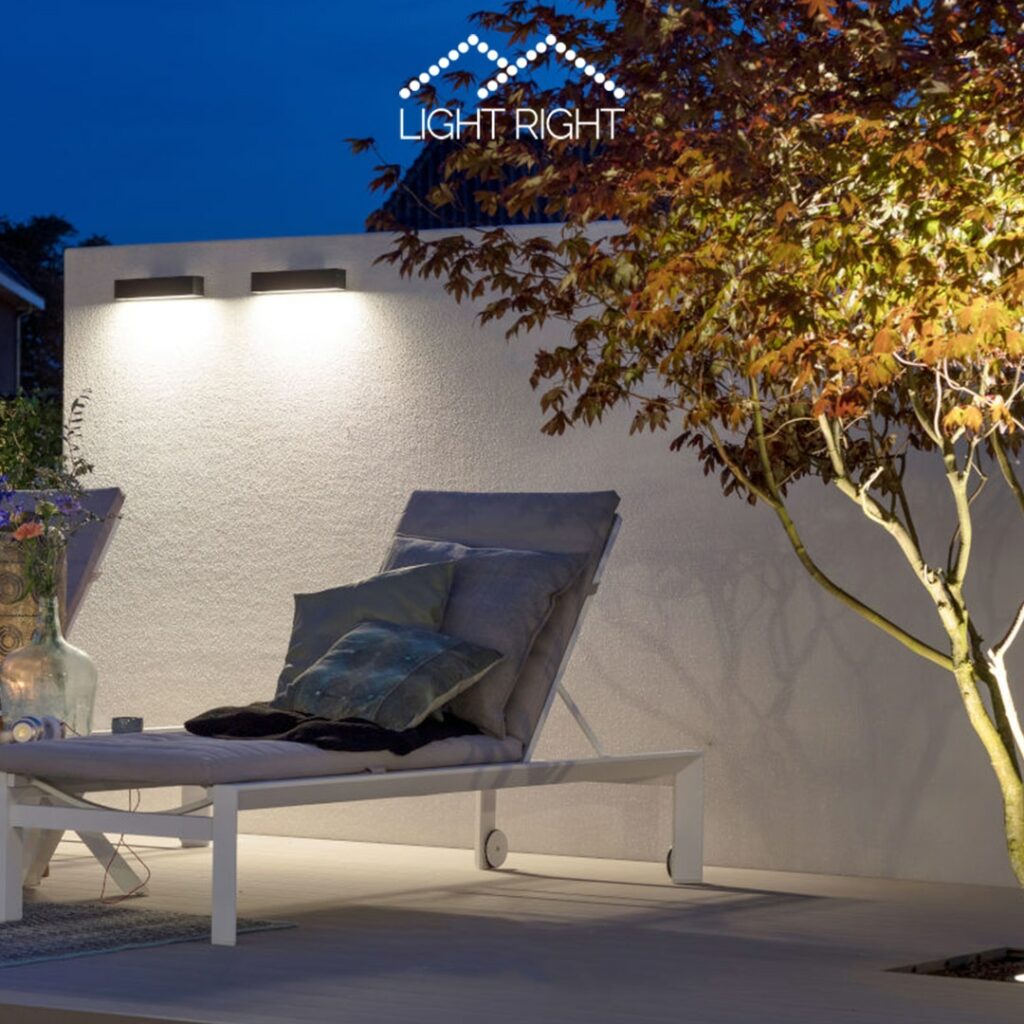 Professional Landscape Lighting Design in Saanich, BC
Call Today for Landscape Lighting
Installation in Saanich, BC!
A professional lighting company's services save you the hassle of doing your outdoor lighting installation yourself. As this task has to do with electricity, it can be quite dangerous, and if care isn't taken, you might damage your home's electrical system, which poses a fire hazard.
With a teeming population of over 100,000 residents, Saanich is the most populous municipality in British Columbia. Located on Vancouver Island, Saanich is filled with beautiful rolling hills, pastures, and water on every side. If you need a place to settle, you can explore friendly towns and villages like Saanichton, Sidney, and Brentwood Bay. In Sidney, you will find beautiful shops and cafes.
Are you in Saanich or the surrounding areas, and do you need the services of highly knowledgeable and skilled landscape lighting installers near me? If yes, Light Right Outdoor Lighting has some of the best hands in the industry available for the installation, repairs, maintenance, and takedown of Saanich landscape lighting near me. Please get in touch with us today to get free estimates for your project.